Jimmy Fletcher
Update June 2015 - This website's domain and web hosting will need renewing within the next year. In order to keep this website online, please consider making a donation of any amount below. We would also welcome any offers from anyone who would be interested in taking the website over. You can contact us at history@wouldhamvillage.com. Thank you.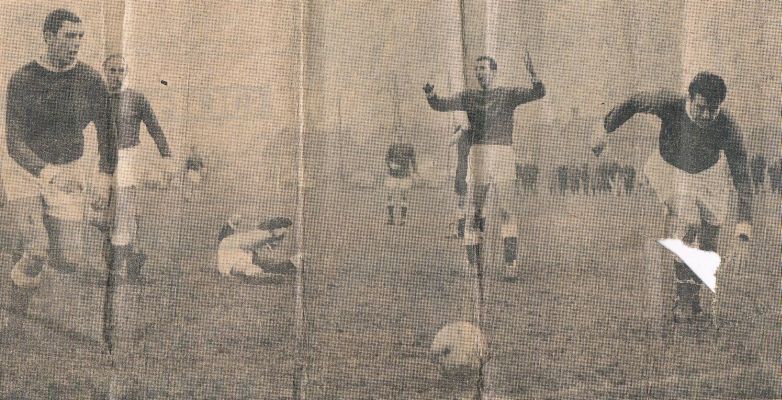 Click on the photo above to enlarge. Photo kindly provided by Jim Bell.
Jimmy Fletcher, born in Wouldham on the 10th November 1931, was an English professional footballer who played for Gillingham and semi-professional for various other football clubs around Kent.

Jimmy Fletcher lived at 20 Ravens Knowle and then later at Borden Cottage in the High Street.

During the 1960s, Wouldham had a team in the Maidstone League and Jimmy Fletcher played for them (this was after his professional days).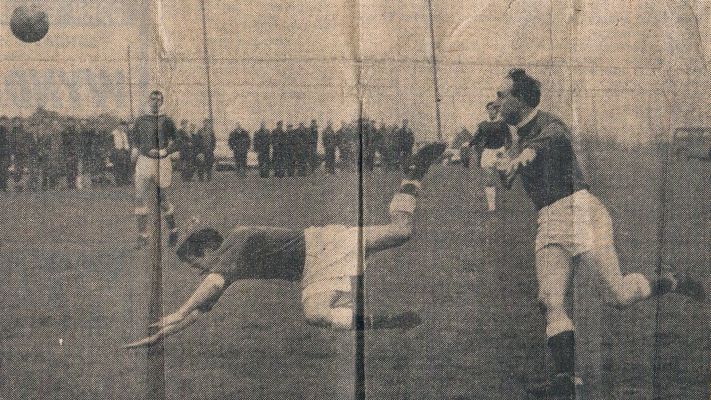 Click on the photo above to enlarge. Photo kindly provided by Jim Bell.
After his retirement from football, he became a successful breeder of racing greyhounds, running the kennels in School Lane.

Old Newspaper Reports
1967

WOULDHAM, TWICE AHEAD, HAVE TO FIGHT HARD FOR EQUALISER

Two sent off in battle of local soccer giants

WOULDHAM 3, ECCLES 3

Former Maidstone United and England amateur international Jimmy Fletcher was sent off the field in the closing stages of Saturday's exciting Maidstone League battle at Wouldham. He clashed with opposing defender Dave Gethin, who had switched to the wing following an injury. Gethin was also sent off by the referee.

With Wouldham topping the Premier Division table on goal average over unbeaten champions Eccles, it was expected to be a hard game and for the most part of the time it was a typical meeting of the two giants of local soccer, neither of them wishing to give anything away. The incident involoving Fletcher, who later played as a perfessional for Gillingham, Southend and several other Kent clubs, and Gethin was the one black spot, however.

Eccles must feel satisfied with the result as they have a game in hand.

Eccles should have scored when Dave Moorekite hit the bar with only the 'keeper to beat. Wouldham went into the lead through Fletcher when he headed a high bouncing ball past Eccles' goalkeeper Dave Russell. The score stayed the same until half-time. In the second half Eccles got on terms when Colin Stevens shot under the diving Dennis Cornhill, but Wouldham soon went into the lead again. They scored from a free kick on the edge of the Eccles area but the referee made them take it again. Eccles only half cleared the ball and from a centre Arthur Wallis headed home. Gethin, who earlier had to go off for treatment to an ankle injury then put Eccles level with a high lob into the Wouldham goal. Gethin at this point was playing on the right wing with Dave Brown at fallback.

Both teams looked as if they could score again, and it was Eccles who did. Stevens, who was having a good game, put the finishing touch to a move by Tony Bell and Moorekite when he headed past Dennis Cornhill. Not long afterwards Wouldham scored the final goal. Fletcher and Wallis again had a big say in it and after good midfield work a Fletcher shot was deflected into his own net by Brown. Derek Peeke for Eccles and Ray Parsons for Wouldham both played very well.


Guestbook
Do you have any comments or want to contact other people visiting the website? If so, please leave a message in our Guestbook.